Sustainability is a primary concern for Vivolo, a company which has always been oriented towards a circular economy so as to offer a socially responsible and environmentally sustainable product.
Electricity consumption
to a minimum
Our electricity consumption is reduced to an absolute minimum thanks to the thermal insulation of our buildings, natural light, low-consumption lighting and ventilation in addition to well insulated high-performance thermal systems to minimise energy loss. Furthermore there are large green courtyard areas around the facility equal to the covered area for absorbing carbon dioxide.
The tannery is an industry that was born to reduce the environmental impact. The leather that is transformed by the tanneries is a reused product from the meat supply chain. The tannery sector recycles large quantities of waste every year by processing waste products from the food industry, giving life to various luxury consumer goods including "our real leather" Made in Italy.
VEGETABLE TANNING: The substances used in the tanning process are tannins, natural extracts deriving exclusively from plant sources such as chestnut wood, quebracho and mimosa.
TANNING CHROME FREE, METAL FREE, WET WHITE: leathers tanned with alternative systems, finished without the use of heavy metals, in particular: Aluminum, Chromium, Iron, Titanium and Zirconium.
RECYCLED LEATHER TANNING: residues from the leather processing that are re-compacted following specific techniques that respect the environment and are certified.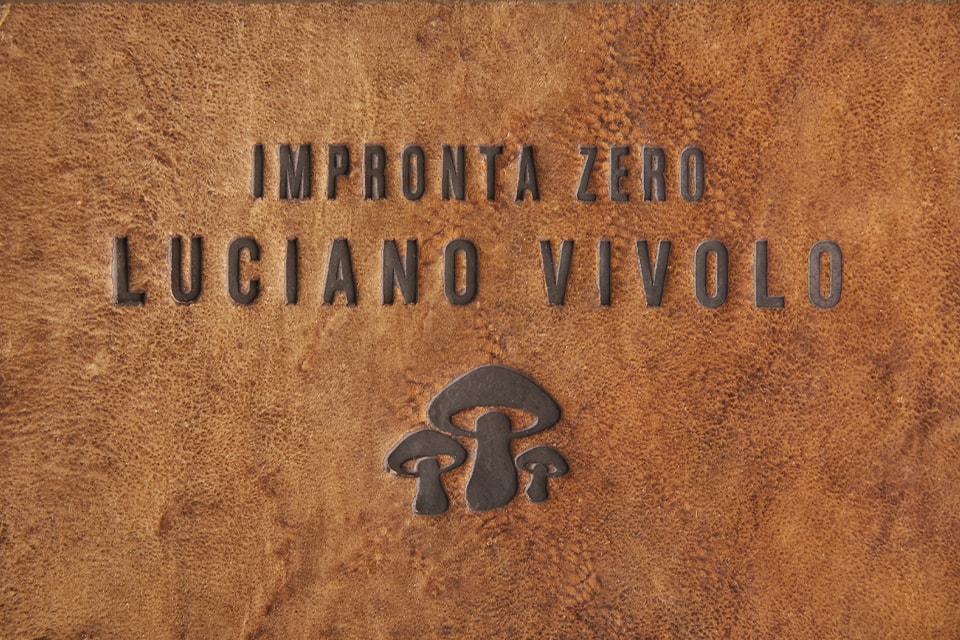 Considering the growth and sensitivity of the market for products promoting environmental well being, Vivolo created a program called "Zero Impronta," which is a constantly evolving collection made with minimal environmental impact, utilising organic, recycled, recyclable, compostable, vegan, animal free, eco sustainable and solvent free materials.
Mylo™ is a sustainable alternative to leather made from mycelium, the root-like system of mushrooms. Created by Bolt Threads, a California-based biomaterials innovator, Vivolo has forged an exclusive partnership to offer this revolutionary new material as one of our Alternative Green Materials.
Mylo™ is an entirely new leather alternative made from mycelium. In nature, mycelium forms vast, underground networks of thread-like fibers that can extend for miles and produce fruiting bodies, or mushrooms, when it reaches the surface. Bolt Threads has engineered a process to grow mycelium in vertical farming facilities powered by 100% renewable energy and transforms it into a supple leather-like material using the principles of Green Chemistry.
Merging sustainability and luxury, it has an unmistakable resemblance to leather with an unbelievably low environmental impact. Neither animal-based nor petroleum-based, Mylo can be used in many of the same ways as traditional and synthetic leathers, guaranteeing an extraordinary performance. 
The Luciano Vivolo Estate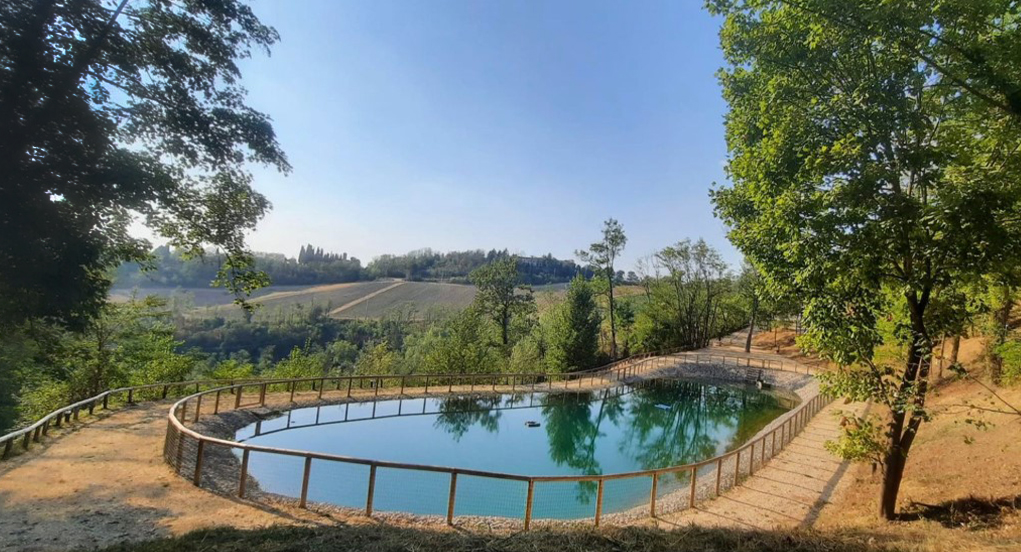 We continue to support our Green Vision by planting an organic vineyard of over 70,000 square meters on our Bolognese hills, in keeping with our philosophy aimed at the growth and protection of a healthy environment subordinate to commercial concerns.